You may remember (probably not) that my kindergartener made me a cute little fill in the blank "story" for my Mother's Day gift. Well he made a similar one for Father's Day and it is just as sweet.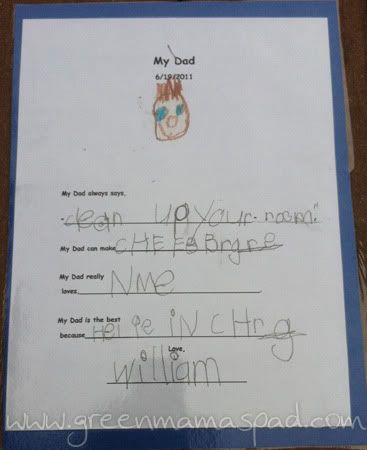 Then for our Father's Day gift to him, I bought this t-shirt that came with paints and had each of the boys put their hand print on it. It was darn near impossible to get the 18n month old's hand on their. But I think it came out well.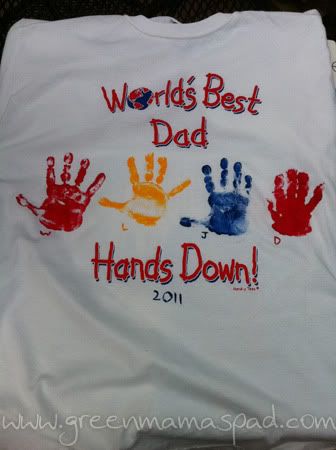 What did your kids give dad for Father's Day this year?