As parents we strive to make sure we are raising our kids the best way we can. I am sure I am not alone in saying sometimes I wonder if I am doing things the right way. Am I doing a good job? Yesterday I learned that I am doing a pretty decent job. We spent a few hours at the local lake, the first of many visits there this summer. While the beach and water are super clean, unfortunately you will still find a few pieces of litter here and there. I still don't understand why people litter, there are trash cans everywhere!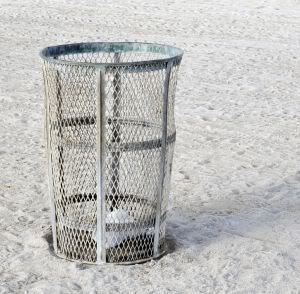 So anyway, my six year old picks up something and says "Look mommy, trash. Can I put it in the garbage?"
"Yes please. Thank you."
I would say this happened about 6 times over the course of the 2.5 hours we were there. I think he enjoyed running back and forth to the garbage can.
"I found more trash!"
So I had a proud mommy moment standing there in the water with my boys because it was clear that my son knows that garbage belongs in the garbage can and not on the ground. And he even took initiative to pick up someone else's garbage, which is something most people will not do. At least I know that my kids won't be the one's out there littering.
And now I know I am doing at least one thing right with this parenting gig.
Have your kids ever done something that made you proud and think "wow, maybe I do know what I am doing!"