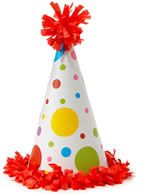 ...to me! Yes, sadly, today is my 30th birthday. I have been in denial for several months now and well really, I still am. I don't want to leave my twenties, I liked it there. Oh well, I guess I better make the most of it. A least there were no surprise birthday parties; I would have hurt someone if they did that to me. :)

I do want to share some of the fabulous eco-friendly gifts I received. If you have seen my "
Getting Dirty
" gardening posts, you may remember that my mom bought me all of my organic gardening supplies as an early birthday present. Yesterday, I received a kick ass basket of goodies from my brother and sister-in-law. They went to the natural food store in town and got me a bunch of eco-friendly products. Let's take a look!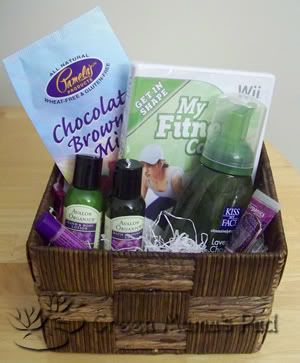 Well alright, for starters you'll see me new Wii Fit game in there. This should help me get off my butt and start taking care of myself with some exercise. What else? Some vanilla lip balm, Dessert Essence Italian Red Grape Lip Gloss, Avalon Organics lavender hand lotion and shower gel, foaming handwash from Kiss My Face and some gluten-free brownie mix. Yay, I can eat brownies while working out on my Wii! LOL.
Tell me, how did you deal with hitting milestone birthdays?