One of my pet peeves lately is greeting cards. I just cannot seem to eliminate them from my life. My husband and I have agreed to no longer exchange cards with each other and this means no cards for the kids birthdays either. To me, it is just a waste of money and paper. However, I still feel obligated to give others cards. Particularly nieces and nephews. What to do?


Last week I was introduced to a company that has a way to help. I love finding new eco-friendly products so I am really happy to share this one with you. Finally a way to cut out those bulky, pricey greeting cards.
Goodbye Cards, Hello MOC!
Say goodbye to traditional greeting cards and hello to
Move Over Cards
(MOC). Move Over Cards are super cute and earth friendly. The cards are printed on recycled paper including a minimum of 10%
post-consumer
and 50%
pre-consumer fiber
. I love things made from recycled materials! A little bit more about MOC from their website:
MOC was born when owner Nicki; a mom of triplet girls often felt traditional greeting cards were not always necessary. Nicki began designing gift tags that were elegant yet fun for all ages. Nicki's philosophy of Be Good to the Earth meant reducing paper waste, therefore uses no envelopes or plastic packaging materials. All MOC products are made from recycled materials. The products save time and money without having to compromise on style and elegance.
MOC offers gift tags for a variety occasions including Baby, Birthday, Holiday, Thank You, etc. Sized at a nice 3 inches by 3 inches, after they have been used they are the perfect size for scrapbooking! These gift tags are sold in an
assortment pack
of 12 and each tag comes with a matching ribbon. Here is just a little sampling of some of the MOC tags.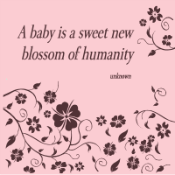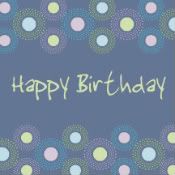 In addition to their gift tags, MOC also carries attractive
Gift Bag Packs
. Each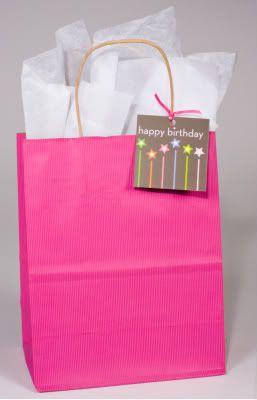 p
ack includes a MOC gift tag, coordinating bag and tissue paper. The bags are m
ade
with a minimum of 15% to 20% post-consumer material and they are recyclable. What I like about gift bags over gift wrap is that you can reuse them again and again. What makes MOC gift bags great is that once they reach the end of their life, you can recycle them.