Well it is safe to say that my cucumber, zucchini and tomato seedlings are officially dead. Way to go me! However, the pepper ones are still green and seem to be doing OK. Though they haven't grown much so I think it is time to transplant them into the ground. I'm hoping to do that in the next week.

I did go ahead and plant some new things though. On Mother's Day weekend I bought myself two grape tomato plants at Home Depot. They are from Bonnie Plants and while they are not organic at least they do come in biodegradable pots. Now the pots on my plants had white mold on them (ew) so I peeled them off and tossed them in the woods. LOL. I just wasn't comfortable planting mold with my veggies. Anyway, I planted them in a pot on my front steps. Here is the picture from the day they were planted.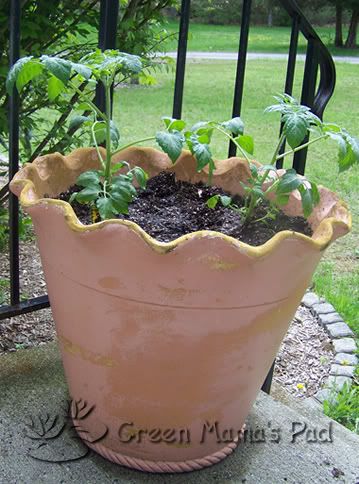 I need to go outside and take pictures of them now because they are huge! I can't believe how tall they got. We had to put stakes in them because once the tomatoes start growing it weighs down the branches.
That same weekend I also planted some strawberry plants. My mom bought me a strawberry pot for my birthday and ordered some strawberry plants for both herself and me. So she helped me plant them and they are on my back deck. Here they are on Mother's Day.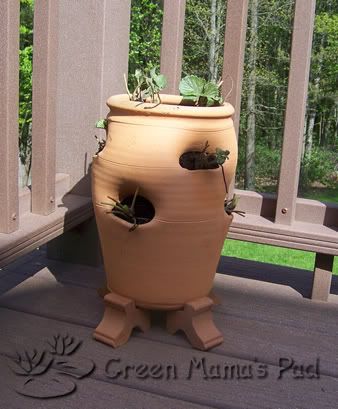 Again, these look so much different now. Each plant is full of green leaves. its fun watching them grow. I'll have to get updated pictures of everything up in the next few days so you can see the difference.
If any of you have ever grown tomatoes or strawberries, I'd love to hear from you. Tips, advice, etc. is very much welcome! I have no idea what I am doing. :)