A new farmers' market is coming to Stamford, Connecticut! The Stamford Museum & Nature Center announced the start of its SM&NC Friday Farm Market which begins June 10 and runs through October 28. The market will be located at their North parking lot on 39 Scofieldtown Road, Stamford, CT 06903.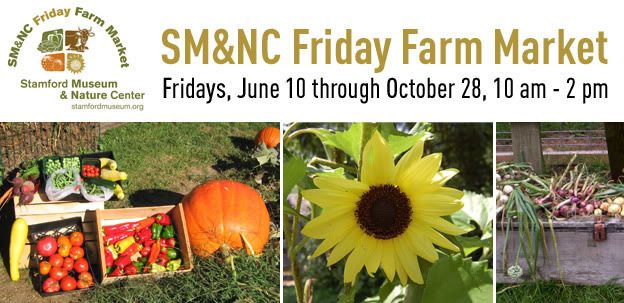 If you live in the Stamford area you should stop by and see what some of these vendors have to offer.
Wave Hill Bread
Newgate Farms
Dream Desserts
Walking Woods Farm
Moorefield Herb Farm
Smith Acres
Farming 101
Truelove Farms
There will be everything from farm fresh fruits and vegetables to eggs, pork and beef and even bread, pastries and other baked goods.
For more information, please contact the Stamford Museum & Nature Center at 203-322-1646
Connect with SM & NC
Web:
www.stamfordmuseum.org
Facebook:
www.facebook.com/stamfordmuseum
Twitter:
www.twitter.com/sm_nc
YouTube:
www.youtube.com/user/SMandNC
Flickr:
www.flickr.com/photos/stamfordmuseum
Connecticut has over 100 Farmers' Markets statewide. If you are looking for one closer to home, visit the
Connecticut Department of Agriculture
for a complete list.