Week 4 is done and in the books! I can't believe I have been doing this for a month already - and I am still enjoying it! I will tell you that thus far, every week has been harder than the previous. This past week was the 4th week overall but the 2nd week of full workouts, and definitely the toughest yet. As with the prior week you start with 4 minutes of a body specific workout. This can be arms, legs, core, back, etc. That is followed by 4 minutes of cardio, and then you either end at that or there might be jump rope or something else after that.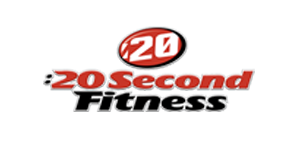 On Wednesday was the leg day and surprisingly I do well with leg days. Don't get me wrong, it hurts, but I am able to keep my intensity up through it and really push hard. However that was followed by an arm day on Thursday and well arm days are much more of a challenge for me. I start out with a good pace but by the end my arms are like jello and remain useless for a good hour after I am done. This week I was even taunted a little by Spencer. After tweeting about the 6 sets of calf raises I did on Wednesday, he followed up on Friday with his cute little comment (read from bottom up). So now I have added a new goal: showing Spencer how tough this mama is! :)
The last day of Week 4 was on Saturday and let me tell you, it was HARD! I have been having crazy busy days this past week so most of my workout have been at night. I bought some new workout clothes at Target this week and got myself all pumped and ready and then Spencer kicked my butt with a full 12 minutes of cardio! For good measure, he made sure to really kill me with both star jumps and burpees in the same session. As the sweat was pouring off of me and my legs felt like they were about to give I was cursing you Spencer. All the while my husband sat on the couch watching me and eating apple pie and ice cream. I don't want to even talk about the 4 minutes of jumping rope. I start out with one good set and after that I trip up every other jump. Eventually I just put down the rope and jumped pretending I was still using it. I am sure I looked ridiculous but it was better than constantly stopping to fix my rope.
Looking for some results? Me too! I dropped another pound so woohoo for that! Yet I have not lost any inches at all since I started
20 Second Fitness
. I am wondering where the 2.5 pounds I have lost in total is coming off from if my measurements are the same? I am perplexed . Perhaps I am not measuring properly or maybe I am loosing from areas that I am not measuring. Something tells me that if I measured my bust I might see a change there.
Start
Weight: 145 lbs
Waist: 34.5"
Hips: 40"
Thigh: 23"
Arm: 11"
Week 2
Weight: 145 lbs
Waist: 34.5"
Hips: 40"
Thigh: 23"
Arm: 11"
Week 3
Weight: 143.5 lbs
Waist: 34"
Hips: 40"
Thigh: 23"
Arm: 11"
Week 4
Weight: 142.5 lbs
Waist: 34"
Hips: 40"
Thigh: 23"
Arm: 11"
Week 5 starts today and I know I have said it before, but I am scared! That last day of week 4 was insane for me and if that is the baseline for what this next week is going to be like, well it is going to be a rough one. But I am loving this and I am determined to get my body fit by the time vacation rolls around later this summer. 20 Second Fitness has been so easy to fit into my daily routine somewhere, even if it as night, and I am hoping this is something I can stick with for life! See yo next week!
Connect with 20 Second Fitness
Facebook:
facebook.com/20second
Twitter:
twitter.com/20secondfitness
(follow the talk with #20secondfitness)
YouTube:
youtube.com/user/20secondworkout
Buy 20 Second Fitness Today!
Use code
green mamas pad
when your order
20 Second Fitness
and receive free shipping in the Continental United States or a $15 discount for orders to Canada and overseas.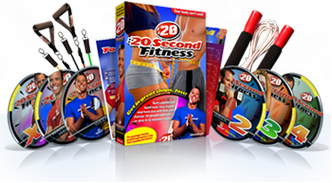 Follow my 20 Second Fitness Journey
Introduction
Week 1
Week 2
Week 3
Check out these other great bloggers who are using 20 Second Fitness!
Maggie at My Little Review Corner
Paula at Frosted Fingers
Shasta at Faithfully Frugal and Free
Rachel at Yellow Tennessee
Kim at What's That Smell?
Alison at Being Alison
Annie at Mama Dweeb
Amy at Coffee Lovin Mom
Christa at Little BGCG Reviews
Danw at Dawn's Daily Diggs
Nicole at The Blonde Critic
Nina at The One Fantastical
Jessi at Jabbering Jessi
Crystal Simply Being Mommy
Connie at MiscFinds4u
Kathleen at Life With 4 Boys
Brandy at Happily Blended
I was given a 20 Second Fitness Program kit free of charge in order to try it out and report back on my progress. I received no monetary compensation and all thoughts and opinions are my own. Always check with your doctor first before starting any fitness routine or program.