Littering. This is something that I just do.not.understand. Really, I cannot fathom what makes people think it is okay for them to throw their garbage on the ground. Granted, I feel like I see less litter these days then I did when I was younger, but it is still happening and any litter is too much litter. Most of what I see tends to be from fast food restaurants like bags and soda cups.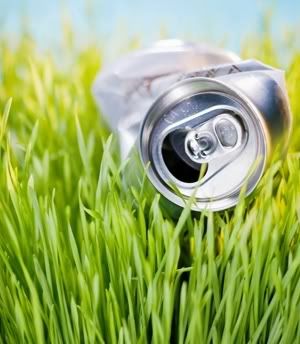 So let's picture the scene. You are driving in your car eating your lunch or enjoying your morning coffee. You finish whatever it is you have and the first thought that comes to your mind is to roll down your window and throw the leftover garbage out? Really? Because it would kill you to keep it in your car until you reach your destination, which I am 100% sure will have a trash can somewhere? I really need someone to explain this to me because it just doesn't make any sense.
I'm not sure what we can do to get people to stop this, but I do know that we can educate our future generations so they know this is not okay to do. If you see a piece of liter on the ground, use it as a learning opportunity to tell your kids not to litter. A few months ago when bringing my oldest son to his swimming lesson, we get out of the car an there is an empty water bottle laying on the ground. He points it out to me and I explained to him how wrong it is to throw your garbage on the ground and that it either goes in the recycle bin or trash can. I then picked up the bottle and we placed it in the recycle bin inside. It seems so simple but I know that taking the time to talk to him and leading by example had an impact and that he will not forget it.
What are your thoughts on this? What do you do when you see litter on the ground? Do you pick it up and throw it away or just keep walking? Have you ever called someone out after witnessing them litter?