Here in New England we have had an insane amount of snow this winter. INSANE. You may have seen some of my Wordless Wednesday posts showcasing over 3 feet of snow. I lost track of how many snowstorms we had between Christmas and the end of January, but it was out of control and a state record. I don't like the cold and I don't like the snow. But what I like least of all is being trapped inside the house with 4 rambunctious boys all winter long.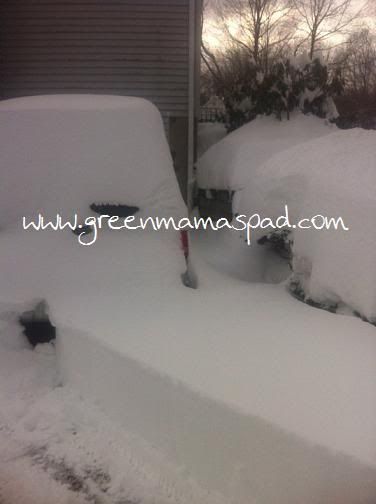 Yes we went out and played in the snow a lot, when my little guy was napping. But he is still too young for me to bring him out there, so we only went out in short increments. They will run around for a bit inside and play with their toys, but this gets boring quickly or eventually leads to fighting and someone hurting someone else. I even started letting the twins play Wii with their big brother, figuring it was some activity and better than just sitting on their bums all day. Bu these are not enough, we need more options.
Some of the snow has started to melt, thankfully. But we still have a good foot on the ground and unfortunately, it has turned into a solid sheet of ice. So no more playing on that. I am out of ideas. I've thought about bringing them to an indoor play space, there are plenty around here, but those cost money and I have 4 kids.
So I need your help. If you live in an area with cold, snow filled winters, what do you to keep the kids busy and active till it thaws outside? Do you have fun indoor activities that they like to do? Are there days when your throw them in the car and take them to the mall just to get them out of the house? How do you survive the winter?