Flash sale sites seem to be all the rage lately. Every time I log into Facebook I see my friends posting about new ones. I love browsing these types of sites as they usualluy have really good deals. And you may have noticed I have shared some eco-friendly sales that I have found from time to time.
I was recently introduced to
Joss & Main
which has flash sales on designer brands for your home.
What is Joss & Main? Joss & Main is a premier members-only site that offers private, limited-time sale events on the world's best brands for your home and life. Each day, Members receive an email invitation to exclusive sale events on the best merchandise at prices up to 70% off retail. New brands and products are added daily by our talented group of buyers who continually strive to find you the best deals on the brands you love.
The other day when I first signed up they had some really cool looking bowls and kitchen-ware made from various sustainable wood. As I look at their upcoming events schedule, I see several eco-friendly deals that I can't wait to check out.
February 21
• Berndes, Cast Iron Cookware
February 22
• Coyuchi, Organic Linens
• Mod Green Pod, Organic Wallpaper & Fabrics
February 23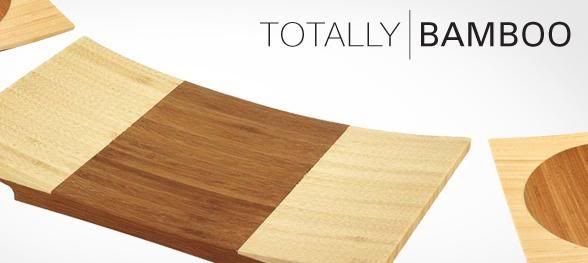 • Totally Bamboo, Sustainable Kitchenware
February 24
• Designs for Living, Natural Scents & Gifts
Now these are member exclusive deals so in order to see them you do have to
sign up
. Registration is free and once you sign up you will receive daily email with new deals and you'll be able to login and see not only current deals, but upcoming events like the ones I posted here. Personally, I am really looking forward to the Totally Bamboo event. I absolutely LOVE bamboo kitchen accessories.