For Mother's Day, my boys brought me home the best handmade gifts from school.

From the 6 year old in Kindergarten.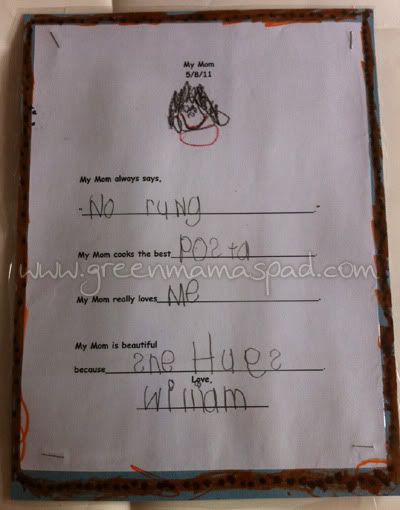 My mom always says no running.
My mom cooks the best pasta.
My mom really loves me.
My mom is beautiful because she hugs.
From my nearly 4 year old twins in preschool.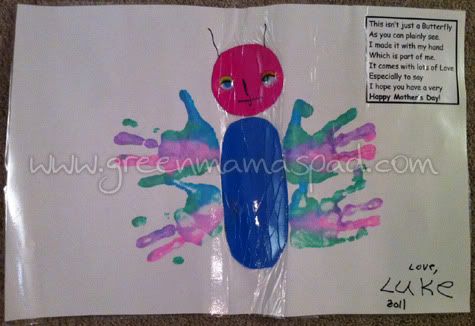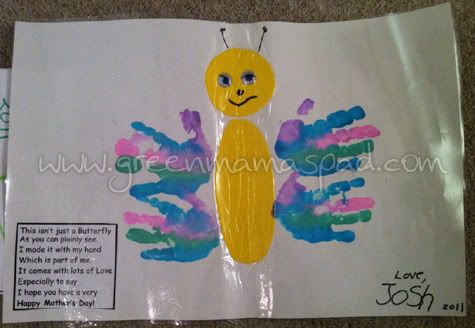 Did your kiddies make you anything for Mother's Day?