Before kids, probiotics were not something that I normally used. I did have a bottle of acidophilus capsules stored in in the fridge that I would take on the rare occasion I was on antibiotics, but that was it. Then I had children and 3 out of 4 of them had some digestion issues. As infants, 3 of my boys had sensitivity to to both cow's milk protein and soy protein. Basically their intestines can't break down the proteins which in turn agitates the intestine. This results in discomfort, colic and even bleeding.

I never gave them probiotics as infants because I found it was difficult to find an infant probiotic that is dairy-free. But now that they are older and have outgrown this issue, I do like to give them a children's probiotic every day just to keep their guts healthy. Plus I learned that a probiotic also helps with immunity and with 3 kids in school I'll take all the help I can get!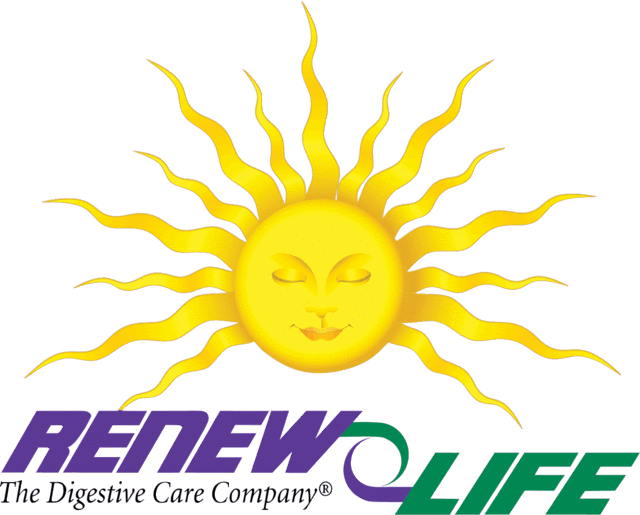 "ReNew Life was established in 1997 by Brenda Watson and her husband Stan. Brenda has become one of the nation's leading authorities on natural digestive health, detoxication and internal cleansing. She is the author of 5 books on this topic and she has helped millions of people live longer, healthier lives through improved digestion, as part of her many public, TV and radio appearances and articles and seminars. ReNew Life produces the leading digestive health products available in health food stores and we take great pride in producing the best-quality products. We believe that through proper digestion and sensible dietary choices we can obtain the nutrition we all require to maintain optimal mental and physical health."
RewNew Life
carries an extensive line of supplements and cleanses to promote good intestinal health. They have probiotic formulas for pretty much everyone including infants, kids, adults and seniors. I wish I had known about them 6 years ago when I was first battling intestinal issues with my oldest son. The Flora-Baby probably would have helped him a lot, though I cannot tell if it is dairy free or not.
As I mentioned my kids have been taking
probiotic supplements
for a little while now. But who is always the person I don't pay much attention to? You guessed it - me. I do everything I can to make sure my boys stay nice and healthy, but then I forget about myself. So I felt it was about time I got some probiotics for myself. ReNew Life sent me a bottle of their
Ultimate Flora Critical Care 50 Billion
, which is one of their best sellers and America's #1 high-potency probiotic. It promotes digestive health, regularity and immunity and the high-potency formula makes it ideal for those taking antibiotics or with digestive problems.
One of the first things that is a concern for me when taking a new supplement is the size of the pill. I have a really difficult time swallowing large pills. Like those huge prenatal horse pills are way too big for me so I end up cutting them in half. The Ultimate Flora Critical Care probiotic is in capsule form and is about 3/4 inch in length so its not too bad at all. And no smell or taste either which is a huge plus for me. Now I was not having any digestive issues before taking these so I can't say that it cured my ailments. For me this is about getting and remaining healthy and building immunity. Thus far I have been pretty happy. And once I am finished nursing my little guy, (OK, not so little at 16 months) I am strongly considering ordering a cleanse from ReNew Life. I have wanted to do a cleanse for a while now but because I have been either pregnant or nursing for the past 7 years I have been unable to. So I can't wait to give that a try some day as well!
Brenda Watson
is a Certified Nutritional Consultant and does a lot to spread information about how important good digestive health is to our overall health and wellness. She has recently released her fourth PBS special
The Road to Perfect Health – Balance Your Gut, Heal Your Body
, which is an in-depth look at how chronic diseases start with an unhealthy digestive system. You can
check your PBS station's schedule
to see when it will be airing in your area.
Connect with Brenda Watson
Web:
www.brendawatson.com
Facebook:
www.facebook.com/pages/Brenda-Watson-CNC
Twitter:
twitter.com/brendapoopscoop
YouTube:
www.youtube.com/user/BrendaWatson
Shop
Shop
ReNewLife.com
and for a limited time receive 10% off plus free shipping on orders over $50.00.
Giveaway
One (1) winner will receive a $50 gift certificate to www.renewlife.com.
Mandatory Entry
Leave me a comment telling me what product from ReNew Life you want to try the most.
Extra Entries
- "Like"
ReNew Life on Facebook
and
Brenda Watson on Facebook
. Please leave me your first name and last name initial to validate. Tell them I sent you!
- "Like"
Green Mama's Pad on Facebook
. Please leave me your first name and last name initial to validate. Be sure to say hi to me!
- Share this giveaway with link on Facebook. You can do this once daily. Leave link in comment.
- Follow Green Mama's Pad publicly on Google Friend Connect.
- Subscribe to my RSS feed in a reader or subscribe via e-mail. Your email must validate or it will not count.
- Add my Green Mama's Pad button to your sidebar or add Green Mama's Pad to your blogroll. Leave your blog link.
- Follow
@GreenMamasPad
,
@RenewLifeInc
and
@brendapoopscoop
on Twitter and and tweet this giveaway. You can tweet twice daily, at least 3 hours apart. Leave link to tweet in comment. You must have at least 50 followers. You can copy and paste the following:
#Win a @RenewLifeInc $50 Gift Certificate & get a healthy gut! via @GreenMamaspad. #Giveaway ends 5/18. http://bit.ly/mGtnKJ
- Follow
Green Mama's Pad on StumbleUpon
. Worth 3 entries so leave 3 comments plus your StumbleUpon ID.
- Stumble one of my non-giveaway posts and tell me which one. Worth 2 entries so leave 2 comments with your ID.
This giveaway is open to legal US Residents 18+ only and will end on Thursday, May 19 at 11:59pm EST. One winner will be chosen at random using Random.org and will be posted on the Winner's Announcement Page. Winner has 48 hours to claim his/her prize otherwise a new winner will be picked. Please leave your e-mail address in all of your comment(s) so I can contact you. I will not share your e-mail address with anyone, it will strictly be used to notify you if you win. Good luck!
Please note that the opinions and views expressed in this review are my own and based on my personal experience with the product and/or company. You may encounter a different experience with this than I did. I received a product free of charge for review.