I've been thinking about getting the boys shirts for Earth Day but I can't spend a lot of money. Who can right? Leave it to Walmart to have organic Earth Day tees and for cheap! Babies, Toddlers, Kids, Juniors and Adults, they have a shirt for everyone. They even have Earth Day maternity tees! I'm going to have to stop buy our local Walmart this week to see if they have any. I think I'm gonna go with these 2, the darker green for my 4 year old and the lighter for the little guys.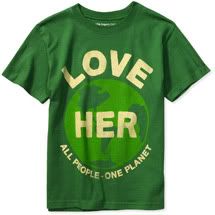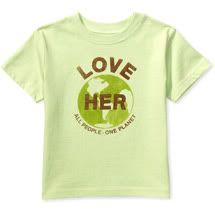 Oh yes, I did mention they were cheap right? The baby and child tees are $4 and the juniors, men's and women's tees are $6.
Many thanks to Stephanie, owner of
BabyTalkBio
, for sharing this great deal with me.