When I worked in New York, there was a Whole Foods Market just a few blocks from my office. I would walk by frequently and drool over the natural goodies inside. I never did any shopping there though because I couldn't exactly store groceries in my office nor would they really survive my 60 mile commute home. So sadly, I have never actually set foot inside one. Connecticut currently has 8 Whole Foods Market locations, which is kind of surprising because none of them are remotely near me. The closest one is an hour plus away. Boohoo.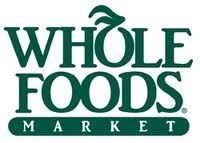 Connecticut residents living in or near the Danbury area had reason to cheer a few weeks ago when it was announced that Whole Foods will be opening a new location in Danbury, right next to the Danbury Fair Mall. I am glad they are adding another Connecticut location but I am still slightly disappointed because I want one here in my town. Yes, I am that selfish.
Putting my own personal wants aside, this is really exciting news! Adding another place to shop for natural and organic foods anywhere in the state is a huge plus. According to a report by the
Danbury NewsTimes
, the new Whole Foods will be ready to open in 18 months at the former site of the Marcus Dairy Bar. This is still a drive for me, but I am hoping I can get there at least once when it opens to check it all out.
**July 2012 Update**
Whole Foods Market is set to open in Danbury sometime in early 2013. No exact date has been set yet.
Current Whole Foods Market locations in Connecticut
Darien
Whole Foods Market
150 Ledge Road
Darien, CT 06820
203.662.0577
8:00 am-10:00 pm, every day
Fairfield
Opening Spring 2011
Whole Foods Market
350 Grasmere Avenue
Fairfield, CT 06824
Glastonbury
Whole Foods Market
55 Welles Street
Glastonbury, CT 06033
860.652.9800
8:00 am to 9:00 pm, every day
Greenwich
Whole Foods Market
90 East Putnam Avenue
Greenwich, CT 06830
203.661.0631
8:00 am to 10:00 pm, every day
Milford
Whole Foods Market
1686 Boston Post Road
Milford, CT 06460
203.874.0883
8:00 am to 10:00 pm, every day
West Hartford
Whole Foods Market • Bishops Corner
340 North Main Street
West Hartford, CT 06117
860.523.7174
8:00 am to 9:00 pm, every day
West Hartford
Whole Foods Market
50 Raymond Road
West Hartford, CT 06107
860.523.8500
8:00 am to 10:00 pm, every day
Westport
Whole Foods Market
399 Post Road West
Westport, CT 06880
203.227.6858
8:00 am to 10:00 pm, every day