Under normal circumstance, I do not like rain. It is a gloomy, rainy day here and that wold usually aggavate me. But not today. Today, I am very happy to get some rain. That's because the combination of rain and 50 degree temperature will help to melt some of the snow out there. We probably still have a foot covering our lawn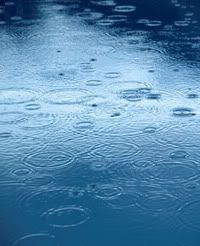 and there are huge mounds in front of our yard from the plows. The sooner all the snow melts and the ground dries the sooner I can send my boys outside to play. They need it badly and so do I.

In fact the forecast for this week shows temperatures in the mid-40's all week which is exciting. So maybe by the end of the week all of the snow will be gone. In the meantime, on sunny days we will hang out on the deck since that is now snow-free.

15 more days till Spring! I actually feel like it is on its way now. Who else is counting down with me?