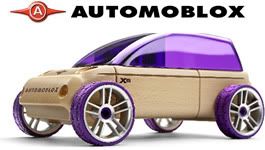 Automoblox



Automoblox is a line of high-quality wood, interchangeable cars and they are available in two sizes: original and mini. These cars are meant to be heirloom toys - ones that can be passed down to the next generation instead of thrown in the trash. Not only will they provide hours of fun as your child builds his/her cars but they also provide learning benefits like creative problem solving, gross and fine motor skills and visio-spatial processing. Recommended for ages 3 and up. Read Full Review



Price


Minis start at $10 each
Originals start at $36 each



Shop


Automoblox vehicles may be purchased directly at Automoblox.com which is currently offering free shipping on orders over $60. Use coupon code

ship60

at checkout




Calafant USA Cardboard Toys



Let their creativity and imagination shine! Calafant toys are made with recycled cardboard and each comes with a set of markers for your child to color and decorate with. They have 3 toy sizes: small, medium and large. Read Full Review

Price: starting at $6.99



Shop


www.creativetoyshop.com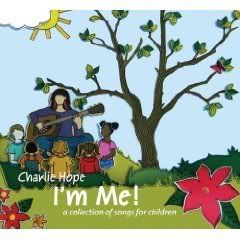 Charlie Hope "I'm Me!" Music CD





"On her debut album, "I'm Me!", she created music that is relevant to children's lives; reflecting and respecting their experiences. Elements in the album include a positive take on naptime, learning about the joys of having a new child in the family and discovering the limitless possibilities we all have inside of us.

Read Full Review



Price:

$14.95



Shop


Amazon.com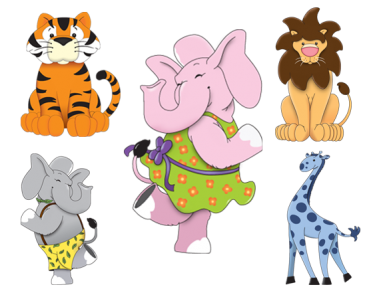 Greenie2Steps Whimsical Wall Art



Greenie2Steps offers an eco-friendly alternative to traditional wall stickers. Their Whimsical Wall Art is printed on fabric with eco-friendly, water-based Eco-Sol™ inks then are protected with safe, water-based laminates and coatings. The adhesive that allows you to remove and re-apply the wall art hundreds of times is also water-based. Perfect for a young child's bedroom or playroom. Read Full Review



Prices


Art Prints starting at $24
Giant Postcards starting at $12
Greenie StickUps starting at $19
Eco-Murals starting at $179


Shop


You can purchase Greenie2Steps Whimsical Wall Art at www.greenie2steps.com. Greenie2Steps has provided Green Mama's Pad readers with an exclusive coupon code for 10% off their purchase. Use code

GREENMAMA

, expires on December 31, 2009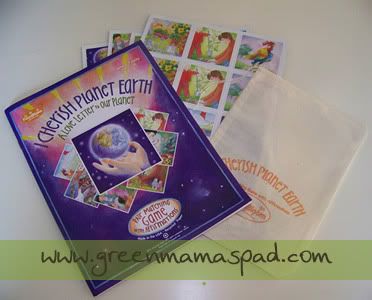 I Cherish Planet Earth



A matching game and book set to teach and inspire young ones to care for our great planet. Set comes with 48 game pieces, cotton bag to hold them abd a beautifully illustrated book. Printed on recycled papers with vegetable oil based inks. made in the USA. Read Full Review



Price:

$16.95



Shop


Buy I Cherish Planet Earth at Amazon.com.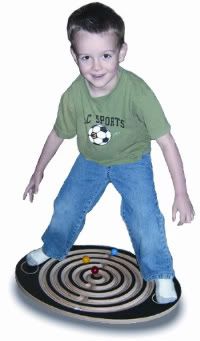 Labyrinth Balance Board



Made in the USA by Challenge & Fun, Inc. and made with FSC Certified sustainable wood. It is for ages 5 and up and can hold up to 275 pounds. So how does it work? You place your feet on either side of the board and use your weight and body movements to move the wood marbles through the maze. Beginners can use just one marble and for you more advanced players, use all three. In addition to being fun, this toy helps develop balance, coordination and patience.
Read Full Review



Price:

$79.95 to $84.99 (depending on store)



Shop


Amazon.com
Museum Tour

Piggy Paint Natural Nail Polish



A perfect gift for the little girl in your life. Piggy Paint nail polish has no toxic chemicals and it's free of formaldehyde, toluene, phthalates, biphenyl A, ethyl acetate and acetone. Choose from 14 fun colors and don't forget the polish remover! Gift packs are also available. Read Full Review




Prices


Nail Polish: $9.99 each
Remover: $10.50 each
Gift Packs: starting at $26.50



Shop


Save 15% off your order at PiggyPaint.com with coupon code

THANKYOU15L

which expires on January 31, 2009. All orders of $25 and more will receive free standard shipping (in the USA).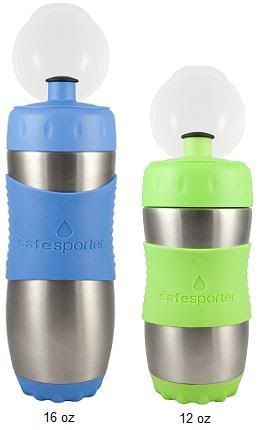 The Safe Sporter



The Safe Sporter is made from stainless steel and the few plastic parts it does have are free of BPA and phthalates. This cup has some pretty neat features too. My favorite is the flip-top cap. It keeps the spout clean when the cup is rolling around in your bag or when you are out and about. And since it is attached you don't have to worry about losing it. The wide mouth on the cup not only makes it easy to get ice in there it also makes is super easy to clean. All parts are dishwasher safe. Available in 12 oz and 16 oz in various colors.



Price Range:

$15.00 - $16.00



Shop


Amazon.com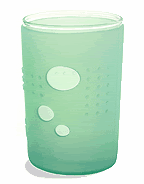 Siliskin Glass by Silikids



All kids want to drink from a "big kid cup" but making that transition can be a little nerve racking with traditional glassware. Silikids makes this easy to do with a small silicone covered glass. Easier to hold and protected in case of accidents. Available in lime and aqua.



Price:

$7.95



Shop


Save 15% off your order at www.silikids.com with coupon code

OHBABY

. Offer expires December 31, 2009.