I was hoping to have pictures of our carved pumpkins for today, but we still haven't done them yet. So instead I am doing a Halloween Flashback of each of my boys' first Halloween.


William's first Halloween as Yoda.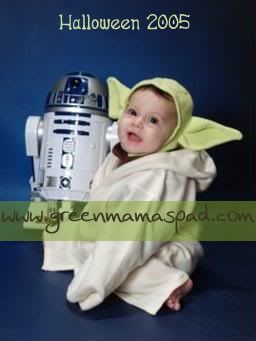 Twins Josh & Luke as Nemo & Squirt for their first Halloween.