It didn't take long for my children to bring home their first cold from school. And once someone brings a cold into this house, it quickly makes its rounds to all of us. That little cold germ must have felt like he hit the jackpot when he saw my family of 6. We have already gone through one common cold then quickly moved onto croup - which all four boys ended up getting. Then we had maybe a week of nothing and now it sounds like we are back to croup again.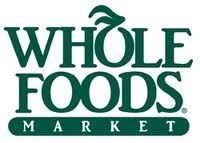 This Fall, Whole Foods Market is helping you get your immune system in gear with there
Whole Body Podcasts
. This three part podcast series will give you the essentials you need for protecting yourself and your family from the cold and flu this season.
Understanding the Immune System for Winter Wellness
Ever wonder what the immune system is actually made of? Learn how the body responds to foreign invaders and tips for both internally and externally supporting winter wellness in this revealing encore presentation. Nancy Angelini is National Science Educator for Source Naturals and Planetary Herbals, with more than 15 years (and 1500 lectures!) in the natural products industry.

Homeopathy for Cold and Flu Season
Homeopathic remedies have a long history of use worldwide, but can they really help at this time of year? And are they okay to use with immune-supportive formulas? Tune in to this encore interview for the answers and some expert recommendations. Dr. Christophe Merville is the Director of Education and Pharmacy Development for Boiron USA.

Seasonal Wellness Shopping List
It's the time of year that we need to take extra good care of our bodies and specifically the immune system. Join us in exploring herbs and nutrients available at Whole Foods Market that may offer support. Malia Curran, MS, MPH is a nutrition consultant, speaker, and mom of two young children.
Instead of stocking up on over the counters medicines that only mask your symptoms, why not learn how you can strengthen your body so you can avoid catching a cold in the first place? And if that little cold germ does wind up sneaking into your body, you can learn how to fight him off with natural, homeopathic remedies.
Tune In!
Be sure to check out the
Whole Body Podcasts
over on the Whole Story blog.
Giveaway
One winner will receive a $20 gift card to Whole Foods Market! Please use the Rafflecopter form below.
I am receiving a gift card for hosting this giveaway. All thoughts and opinions are my own.