I admit that I am no fashionista, but I still admire and appreciate all of the fashion trends and occasionally add a new piece to my wardrobe. What I enjoy just as much as the clothing is the jewelry. OK fine, I love jewelry. Finding a perfect necklace or bracelet to go with a new outfit is a lot of fun. And a jewelry piece that is not only pretty but versatile as well is important. Recently I discovered Zulugrass by The Leakey Collection, which gives you elegant yet simple designs that are made from natural materials.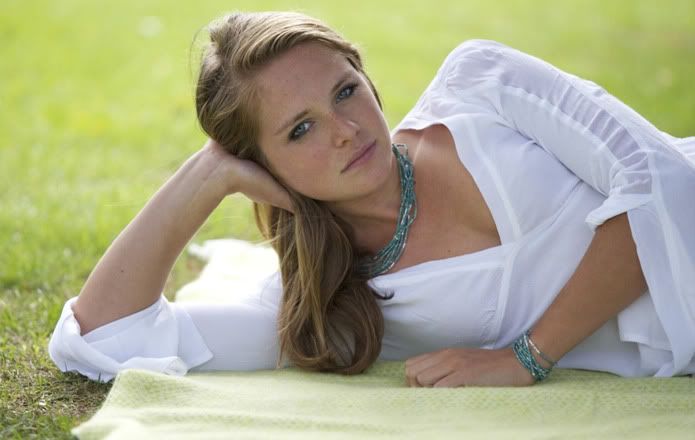 "Based in The Rift Valley Kenya, East Africa, The Leakey Collection founders Katy and Philip Leakey, combine their talents in interior design and the arts with their love of nature to develop stunning handcrafted products for an international market. Using natural elements such as fallen wood, grass and porcelain, these renowned designers create unique products while protecting the environment and providing economic opportunity to the local communities."
When I was asked to review some of the
Zulugrass
jewelry I was thrilled. Gorgeous jewelery that is also sustainable? Yes please!! Zulugras jewelry is made from grass beads dyed with textile dyes and mixed with hand blown Czech glass beads and Japanese glass beads. The best part is their versatility. The single strands can be worn as necklaces, bracelets, anklets and even hair tyes - there are so many possibilities. I was sent two pieces to try out: a multi-strand bracelet and some single strands.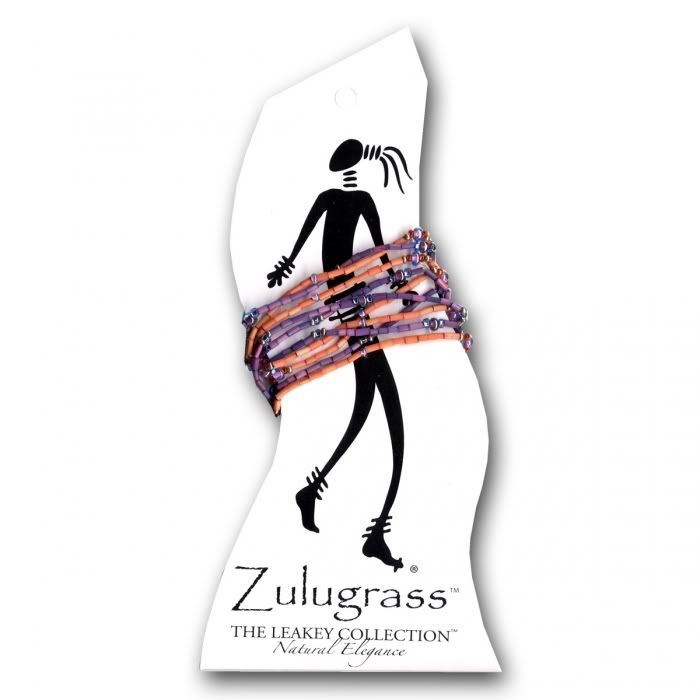 The multi-strand bracelets are made with 16 colorful with fallen Acacia hardwood. The particular color I received, Watmu, has lovely shades of blues and even a little purple. I like that the various shades allow me to wear this bracelet with a variety of outfits. And since I happen to wear a lot of purple and blue, this is perfect for me. (By the way, it is really hard to take a photo of your own wrist).
The single strands are where all of the versatility comes into play. You get three long strands which you can then wrap and twist to wear however you like. Wrap them three times to wear as a bracelet or anklet. The single strands come in some really fun and vibrant color combinations like Bright Purple, Lime and Royal Blue which are great for trendy color blocking styles. I was sent the Orange and Purple set. In general I am not a huge fan of orange by itself, but I love it when it is paired with purple. Probably because I love purple so much.
Zulugrass jewelry is the perfect accessory for summer fashions and really year round fashions. In addition to the bright colors, you can also find more neutral browns and blacks. For more ideas on how to wear your Zulugrass, watch the video below which shows you all that you can do.
To locate a retail store near you or to purchase online, visit
TheLeakeyCollection.com
.
Please note that the opinions and views expressed in this review are my own and based on my personal experience with the product and/or company. You may encounter a different experience with this than I did. I received free product to review.