Hockey season started 2 weeks ago. This is our oldest son's third year but the first year for the twins, who really aren't liking it just yet. And by not liking it I mean sitting on the ice screaming. But, we went through the same thing for the first few weeks with our oldest and he very quickly started loving it. So


My 3 little hockey dudes. Can you see the not to happy face in the middle there?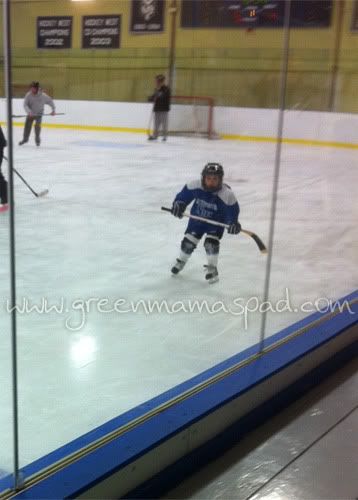 The 6 year old. This year he moved up from Intro to Mites Novice.