I am hoping that we can get our boys out to attend one if not more Earth Day events this year. Two years ago we brought them to one at Beardsley Zoo and it was a lot of fun.

If you are looking for some events within your community to participate in this Earth Week and Earth Day, there are plenty out there! Many Connecticut towns are holding some type of event, try and see if you can attend at least one. Visit event sites or call for complete details including any possible fees.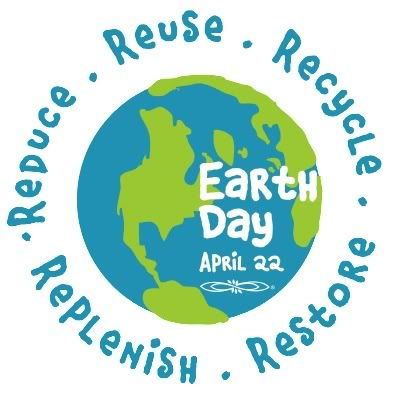 Ansonia
Saturday, April 30
Earth Day Celebration
203-736-1053
Bridgeport
Saturday, April 16 & Sunday, April 17, 10:00am - 3:00pm
Party for the Planet @ Connecticut's Beardsley Zoo
www.beardsleyzoo.org
Farmington
Sunday, May 1, 10:00am - 4:00pm
Earthstock Celebration
www.earthstockconnecticut.com
Fairfield
Saturday, April 30, 10:00am - 4:00pm
Fairfield's Earth Day Celebration
FairfieldEarthDay.Wordpress.com
Greenwich
Earth Day Clean Up & Hawk Release
April 15, 2011 3:00pm - 5:00pm
www.GLTrust.org
March 18th thru April 30th
Recycle Your Old Sneakers
www.greenwichct.org/recycle
More Greenwich Earth Day events
.
Middletown
Saturday, April 30, 9:00am - 11:00am
Shredfest 2011
www.cityofmiddletown.com
New Milford
Saturday, April 23, 10:00am - 4:00pm
Pratt Nature Center Earth Day 2011
www.prattcenter.org
Newtown
Saturday, April 30, 9:00am
Earth Day Celebration
www.NewtownEarthDay.org
Norwalk
Saturday, April 23, 10:00am - 2:00pm
Earth Day Celebration at Stepping Stones Museum
www.SteppingStonesMuseum.org
Ridgefield
April 27, 30 & May 1
"Rotting Right in Ridgefield" Composting Lecture Series
GoGVI.org
/
GoPracticallyGreen.com
Stamford
Tuesday, April 19 - Thursday, April 21
Stamford Museum & Nature Center's "Take a Hike" Week
www.StamfordMuseum.org
Storrs
Thursday, April 21, 11:00am - 2:00pm
Earth Day Spring Fling at UConn
www.ecohusky.uconn.edu/earthday.htm
Stratford
Saturday, April 30, 9:00am to 4:00pm
Habitat for Humanity ReStore's Green Fair
www.FairfieldCountyRestore.org
Washington Depot
Roadside Cleanup / Earth Day Celebration
Saturday, April 16. 9:00am - 2:00pm
www.wec-ct.org
Westport
Saturday, April 30, 11:00am - 4:00pm
Green Earth Fair Held in Westport
www.Earthplace.org
Wilton
Thursday, April 28, 7:00pm - 9:00pm
Bill McKibben, Author Talk on Earth
www.RaceForTheEarth.com
Sunday, May 1, 11:00am - 4:00pm
Wilton Go Green Festival
www.WiltonGoGreen.org
/
www.RaceForTheEarth.com