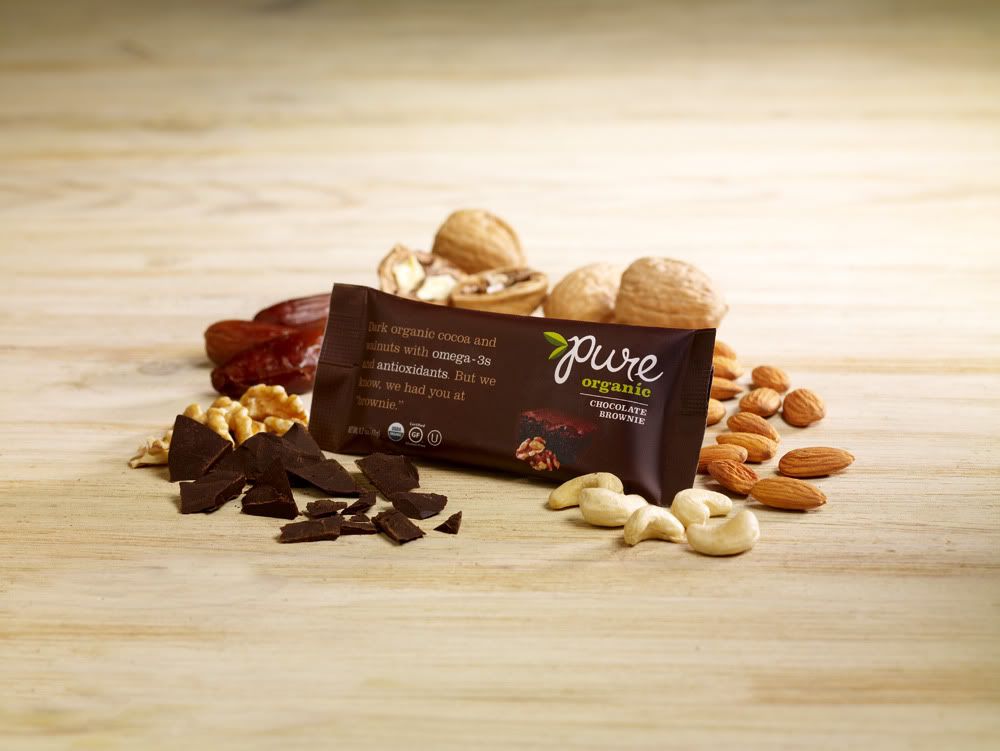 Simple, real ingredients. That is one of the first things you will read when you stop by the Pure Bar site. I was recently introduced to these
all natural snack bars
and now I am hooked. Now a lot of companies like to throw the label "all natural" on their products but then once you dig deeper and look at the ingredients you find that it is not entirely true. This is not the case with Pure Bars. These snack bars are made from certified organic ingredients and are also raw, gluten-free, vegan and kosher. Because Pure Bars are minimally processed, they are between 65% and 82% raw, and they are packed with vitamins, fiber and antioxidants.
I know you are thinking "but how do they taste?" I was a little skeptical at first because generally I am not a fan of snack bars. Pure Bar was nice enough to send me some samples of each of their 6 flavors: Apple Cinnamon, Cherry Cashew, Chocolate Brownie, Cranberry Orange, Trail Mix and Wild Blueberry. The first one I tried was Cranberry Orange and boy was I pleasantly surprised. It was delicious and the orange made it very refreshing. I honestly like each flavor but my absolute favorite is the Chocolate Brownie because, well, I love almost anything chocolate. I am so happy that I can please my sweet tooth while also getting some important nutrients into my body.
Let's quickly take a look at what's in the
Chocolate Brownie Pure Bar
. The ingredient label reads as follows:
Organic dates, organic walnuts, organic agave nectar, organic almonds, organic cashews, organic brown rice protein, organic cocoa. Nice and simple and nothing you don't recognize or can't pronounce. As for the nutrients, you get a nice helping of fiber, omega-3's, potassium and magnesium...just to mention a few.
If you are a parent like me you may be wondering if this is something your child would eat. Because that is the ultimate test, isn't it? If your kids will eat it, then you know its a win! All I have to say is that as I was enjoying my Chocolate Brownie, one of my 3.5 year old twins came over and took the half a bar I had left from my hand and devoured it. DEVOURED. So yeah, he liked it and I would bet lots of kids out there would enjoy these. They have the perfect amount of sweetness (with no added sugar!) that they are sure to enjoy.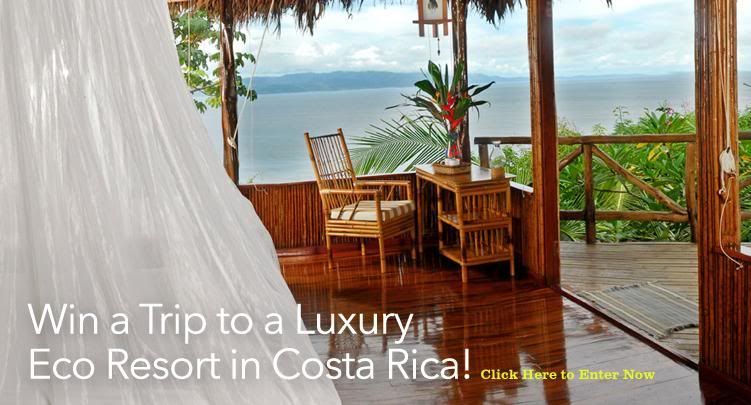 Pure Bar currently has a pretty amazing Eco Sweepstakes running right now on Facebook. The grand prize winner will win a trip to a Luxury Eco Resort in Costa Rica along with a year's supply of Pure Bars! They also have a weekly prize of 36 bars. The sweepstakes are running now through February 21. I entered myself this earlier this week. All you have to do is visit the
Pure Bar Facebook Fan Page
and fill out the sweepstakes form sharing your Pure lifestyle tip. Super easy and just imagine how awesome it would be if you won!
Pure Bar is also sharing a
buy one get one free coupon
with us so that we can pick up some of these yummy treats. Fill out the coupon form and they will send a coupon to your email address for you to use a
store near you
.
Please note that the opinions and views expressed here are my own. You may have a different experience with the product than I did. I received Pure Bar samples and I am being compensated for my review, but this in no way has any impact on my views.