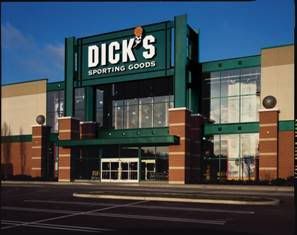 Last week I posted information on the Dick's Sporting Goods "Starting Lineup" Twitter contest along with a
$50 gift card giveaway
. The top 10 vote getters in the Twitter contest will win a spot on the Starting Lineup team. Being a part of this team includes doing a bunch of cool stuff like trying out new products. Now I ask, as a mom of 4 young boys, am I not perfect for this? My oldest, 5, just finished his first season of hockey and he LOVES it. We are very much into sports in my household so all of my boys will be very active in various sports. And yes, I will be enrolling them all in hockey. I hope the rest do as good as my 5 year old did.
OK so now for the begging. I need votes. I need lots of votes. So it would be really great if you all could vote for me. If you want to help me out and vote, here is what you need to do:
1. Follow
@dickssportcmo
on Twitter. This is mandatory or your votes won't count.
2. Tweet this:
@dickssportcmo I nominate @GreenMamasPad for the #startinglineup because she's a sports loving mom of 4 boys!
3. You can tweet this daily until March 31. Now I am happy if you just tweet it once. But if you are so inclined to tweet it daily, well that would just be awesome!
And as a little incentive and thank you, each time you tweet your vote for me it gives you TWO extra entries into my current giveaways!
Thank you in advance for your help, I truly appreciate it!