Novica is one of the leading fair trade artisan websites and works with National Geographic to give talented artisans around the world a place to express their artistic talents and provide access to the world market. There are literally thousands of top fair trade corporate gifts and home decor items on the website. When I was first introduced to Novica earlier this month, I literally spent hours browsing all of the unique gifts that fill the site.

So with so much to look at, where does one start? If you are looking for green gifts you will find cool statues made from recycled auto parts. Or even this pretty recycled glass chandelier.


There is also a large section for those in need of a
corporate gift
. I actually spent a lot of time in this section because there were so many lovely items. I really like the look of this journal and pencil set.
From Novica:
"Our Corporate Gift Program allows business both large and small access to unique treasures for all occasions. We view every project as an opportunity for you to set yourself apart from your competitors as we tailor our program to meet your specific company needs.





Our entire collection is at your fingertips! You have worked hard to build your brand, it is important that your corporate gifts reinforce that effort. Novica presents artisans from across the globe, giving you an unmatched selection of fair trade corporate gifts to suit every style. Whether on your own, or with some guidance from our knowledgeable corporate gift experts, you will surely find just the right item to make a lasting impression."
Novica was generous enough to let me pick out a few items to review. I am not exaggerating when I tell you it took me 3 days to make up my mind, that is how much great stuff is there. Now because these items are coming from all over the world, shipping can take some time. So I am still awaiting 2 items. I did however receive the
Purple Parallels Cotton Handbag
that I picked for myself.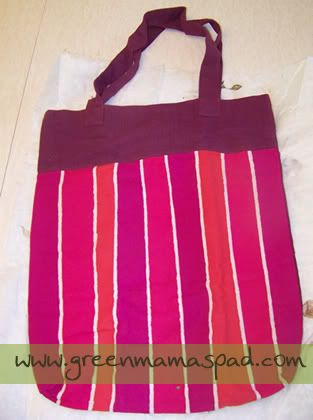 The picture does not do it justice, it is just so pretty. And it makes me happy to know that this was hand crafted by an artist who was paid fairly for her work. I also have to mention the FREE gift wrap that came on this item
(note: not all items receive free gift wrap)
. It was the first thing I saw when I opened the package. It is hard to tell from the picture, but the paper is also handmade and has some leaves in it. So simple yet beautiful. I'm saving it to reuse. :)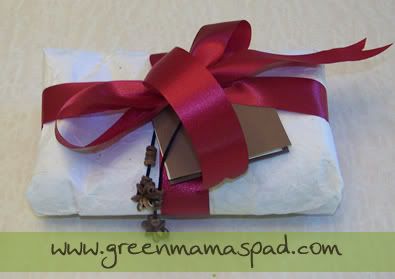 Now I have a few more items that should be coming in a week or so - some hand blown glassware. Once they get here I will be posting about them as well. I can't wait to see them!